Specialty Concrete Sub-Contracting
If you need concrete service in Salmon, Idaho area and beyond we can help. Wellard Constructors can take care of all your concrete needs providing quality concrete work.
Residential and commercial concrete services in Salmon, Idaho area include:
Concrete pouring and installation
Concrete slabs and foundations
Driveways, patios, sidewalks, slabs
Parking lots, curbs, walkways
Porches, steps, walkways
Retaining walls
Stamped concrete
Both large and small projects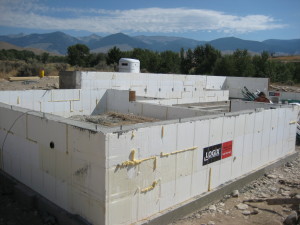 BuildBlock ICF
We are a dealer and professional installer for BuildBlock  ICF in the Salmon, Idaho area and beyond. BuildBlock is made locally in Idaho and is the #1 rated I.C.F. in today's market. BuildBlock Insulating Concrete Forms (ICFs) are hollow foam blocks that are stacked into the shape of the exterior and load bearing walls of a home, reinforced with steel rebar, and then filled with concrete.
Foundations & Flat Work
From foundation footings and slabs for shop floors you can count on Wellard Constructors for quality work.
Site Concrete
Projects include driveways, slabs, patios, sidewalks, walkways, porches, steps, parking lots, walkways, and curbs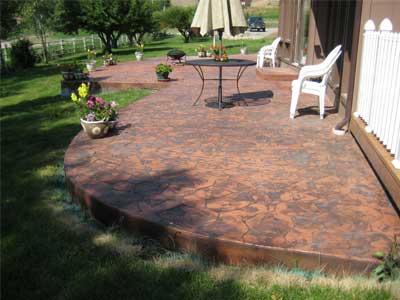 Stamped Concrete
Stamped concrete is the affordable choice for an easy to maintain beautiful finish that is both resistant to mildew and staining. 
Stamped concrete is the process of imprinting a texture or pattern that replicates stones such as brick, fieldstone, slate, and more. Stamping is popular on driveways, walkways, patios, and even interior floors.  Enjoy the benefits of a durable finish with a beautiful appearance that you can enjoy for years to come.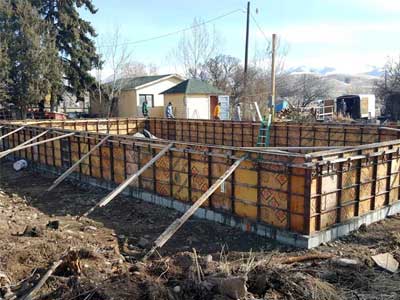 Symons Steel-Ply Forming System
Top rated forming system in the United States
Super strong
Super reliable
Forming concrete foundation walls
Our use of Symons Steel-Ply Forming System allows us to form customized structures and walls of nearly any size or shape.