COMMERCIAL CONTRACTOR SALMON IDAHO
As your commercial general contractor, we will work with your architect and design team to build your project in a timely and cost-effective manner. We offer pre-construction services, value engineering, and the construction expertise to take your project from an idea to completion.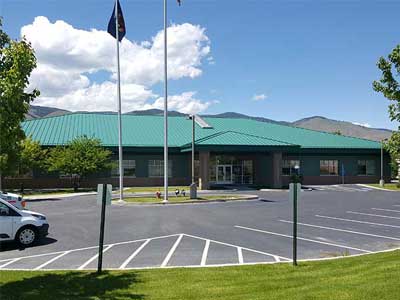 Past Clients
Some of our past clients including East Idaho Credit Union, Idaho State District 7 Health office, US Forest Service, Idaho Department of Fish and Game, Idaho Transportation Department, Salmon School District 291, City of Salmon, Lemhi County, and Blackbird Mine just to name a few.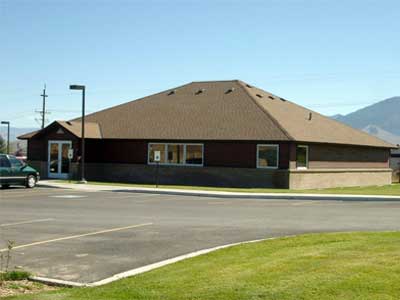 New Commercial Construction
We are a full-service general contractor that will work with you from the initial start through completion phase working with your designer. This includes construction management. We perform most of our building in-house with sub-contracting mainly the electrical, plumbing, HVAC, and some specialty items.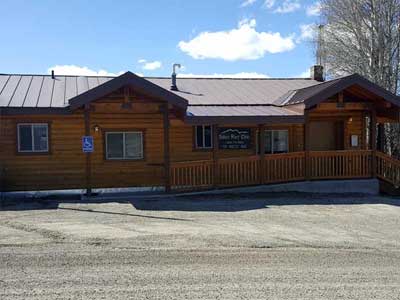 Renovations / Additions
We specialize in all types of alterations/renovations from complex to simple. Our projects include complete total project makeover, exterior/interior improvements and simple projects.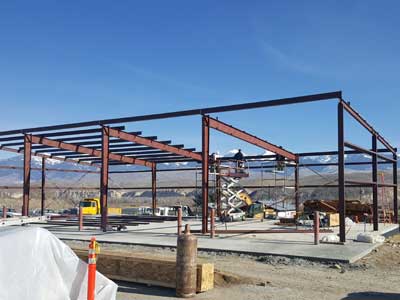 Steel Buildings
We are a supplier/installer of complete steel buildings.sector, local ranches and Idaho Transportation Department.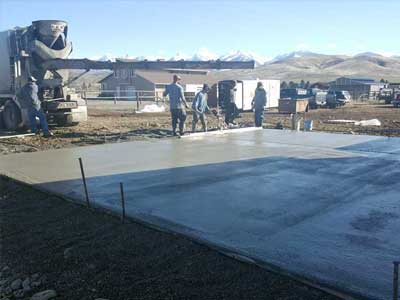 Site / Structural Concrete
We specialize in all phases of site concrete work including but not limited to driveways, sidewalks, curb and gutter, retaining walls, area paving and miscellaneous concrete structures.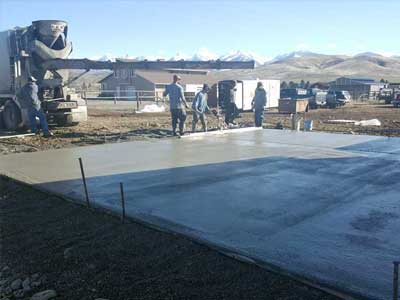 Concrete / Steel Bridges
We have complete bridges for US Forest Service, private sector, local ranches and Idaho Transportation Department.